Rental of materials and equipment
Simplify and improve the management of your equipment rentals.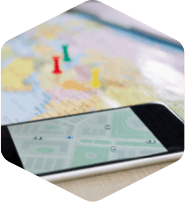 Track your rented equipment under all circumstances. Rent your products or equipment to your customers and re-invoice them internally. Reduce loss from theft or damage to equipment with status tracking, and prevent product shortages and overbooking with real-time tracking.