Traceability
Get full traceability on your products, equipment and activities (who, what, where).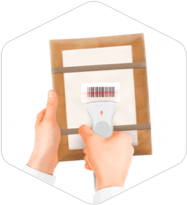 Analyze all the actions carried out thanks to the traceability of products, equipment and activities and improve your processes by providing faster solutions to your problems, as well as regulatory compliance.
In logistics, product traceability allows you to identify the origin and the steps followed by a product, from the production process to the delivery to the final consumer. With traceability systems you can understand a set of procedures that help to know the location of a product in the Supply Chain in real time, trace its route and know its destination.