Management of equipment / Assets
Centralize the management of all your equipment and assets with a single application.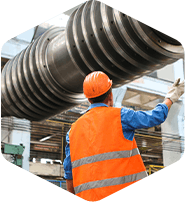 Locate your equipment and obtain its status in real time to limit losses, while managing transfers on site. Measure usage rates and centralize all documents (inspection certificates, technical and manual documentation, photos). Perform regulatory checks and maintenance of your industrial equipment.