Quotes / Orders
Carry out the quotes and orders of your customers with different levels of validation. Possibility to do it face to face with the cell phone.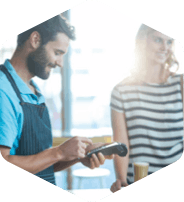 Quote: Allows you to have an estimate of price, quality, etc. before purchase.
Order: Allows you to reserve a product. Guarantee that the order quote complies with regulations. Provide a clear and precise estimate to the customer to avoid any dissatisfaction.